On-hold message tips for the holidays
With the holidays upon us, now's the time to highlight your offerings and put your best foot forward. You need a way to let new and longtime customers know that NOW is the right time to take advantage of your special savings, discounted products, or seasonal opportunities.
Perhaps you're partnering with a charity organization, and you'd like your customers to know that part of all proceeds are going toward a worthy cause. Maybe you simply want your customers to know that you're feeling the holiday spirit and would like to thank them for their support over the past year.
Whatever your goals or desires, we're here to help you connect with your customers in an obvious but often overlooked way—your phone system's holiday on-hold messages! Advanced Productions would love to get on a call and discuss what you're looking for in a holiday message. We offer a wide selection of licensed holiday music ready to pair with an exceptional voice artist who will get your message heard.
Holiday on-hold message sample
Holiday on-hold messages and on-hold music promotion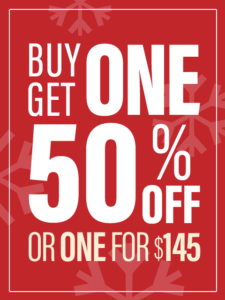 As part of our holiday promotion, for each holiday on-hold messages you order now through December, you'll receive a 50% discount on your next on-hold production. Or, if you're simply looking for a holiday on-hold message by itself, only pay the reduced rate of $145—available only now through December. Additionally, ask about our discounted holiday voicemail greetings or IVR messages.
If your business is focusing on customer outreach, community service, or looking to promote those once-a-year specials—allow us to help you communicate this. Get in touch now, talk to us about your vision, and we'll get your ideal script written and recorded FAST!